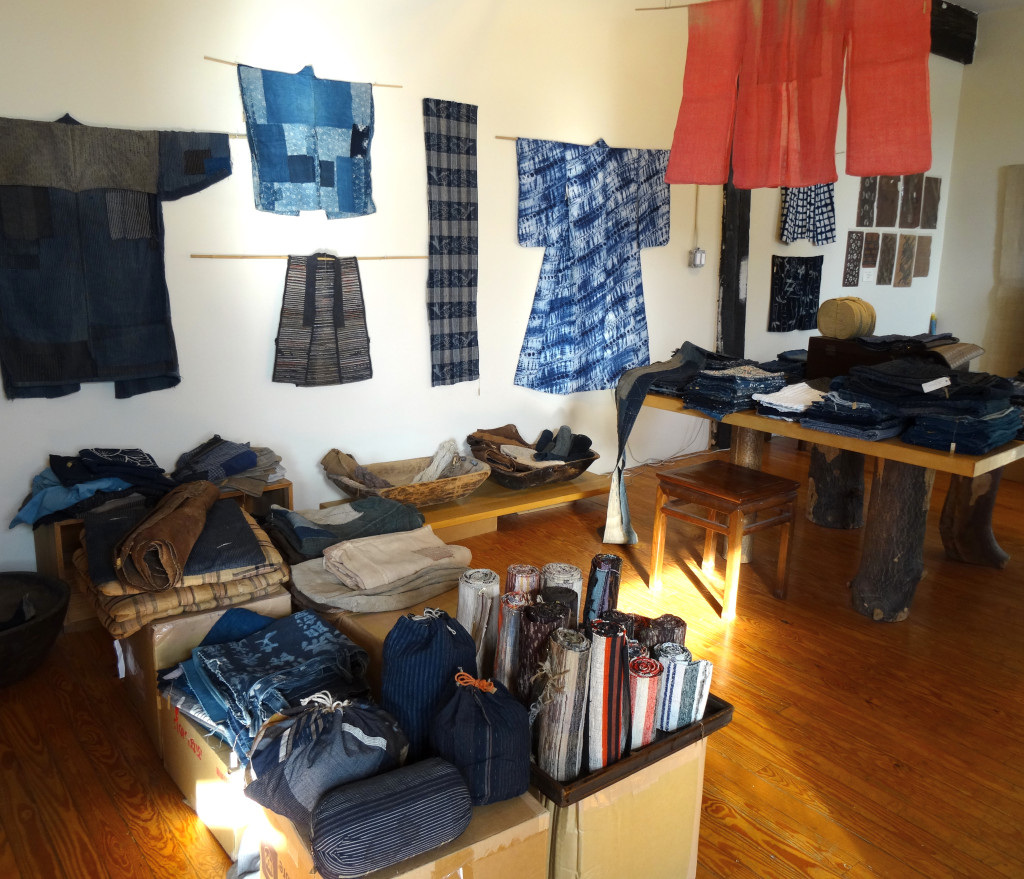 Sri is a gallery in Brooklyn, NY specializing in antique rural Japanese textiles.  It was founded in 2001 by owner Stephen Szczepanek to share and explore his interest in these and other Asian types of cloth.
Sri presents a unique opportunity for textile enthusiasts in the U.S. to see, touch and purchase examples of many different weaving and dyeing techniques.  It is open by appointment only and, while not difficult to find, you will need to get directions from their website, as it is tucked away in a residential neighborhood.  They also have a blog and a weekly email/Facebook posting of new items listed for sale in the online shop.
Follow me on my stroll through the gallery in November of last year…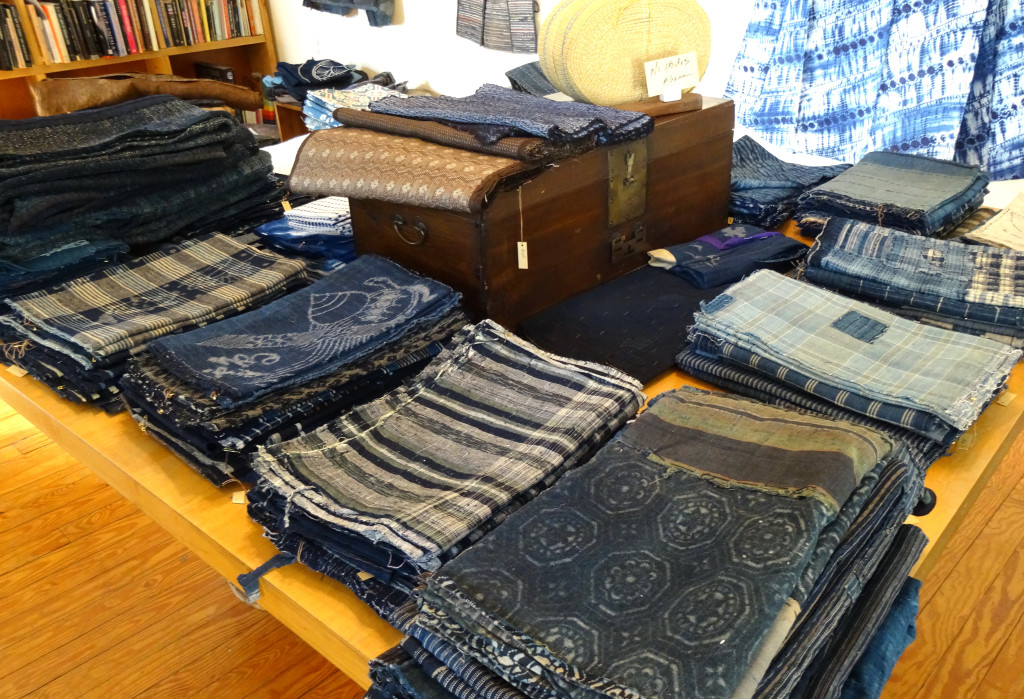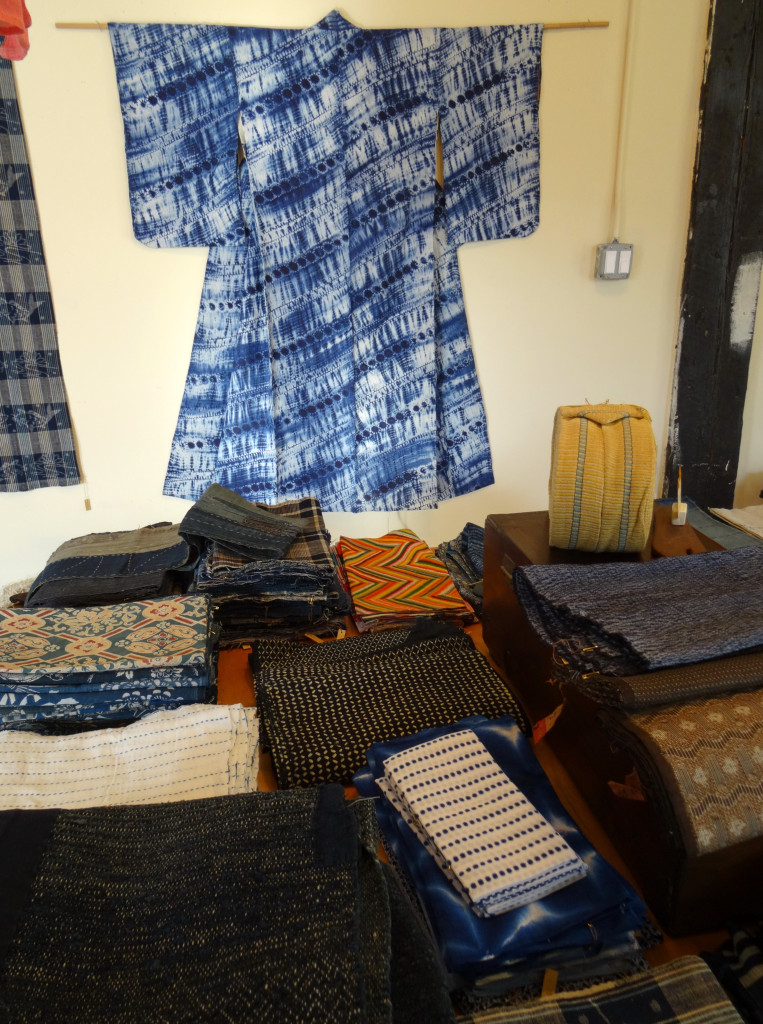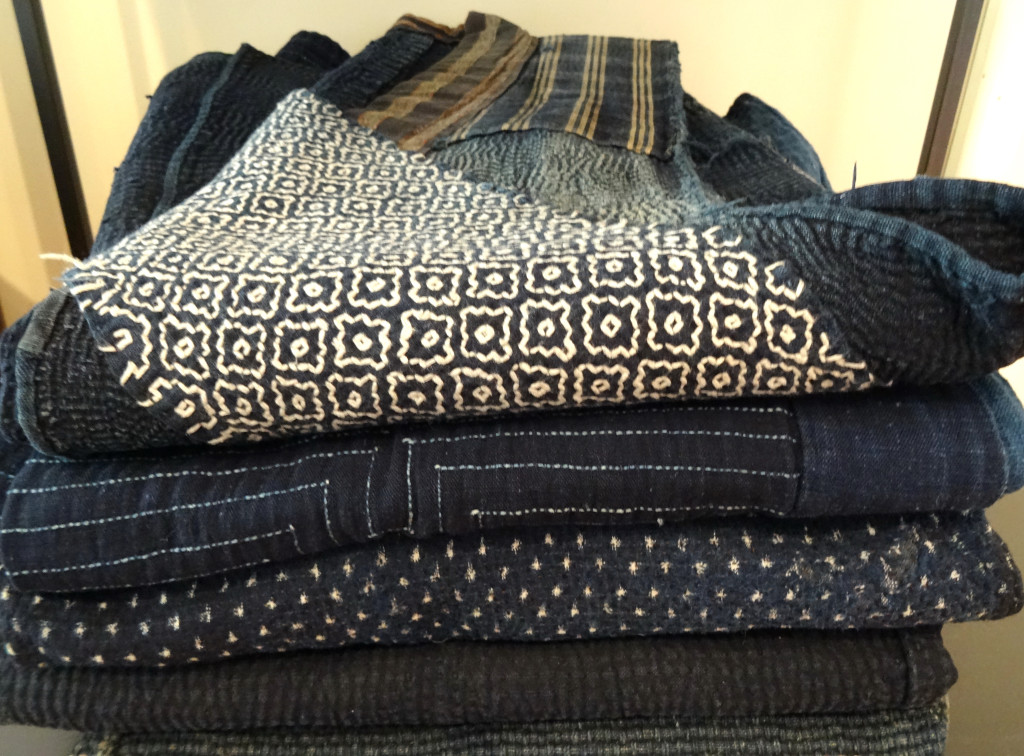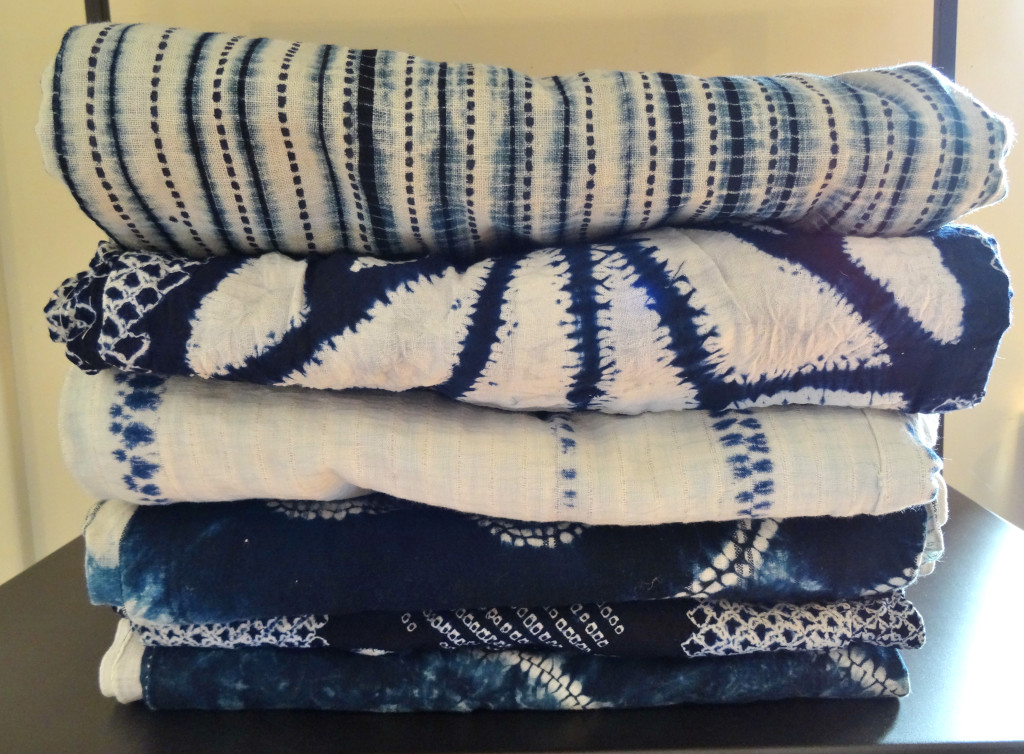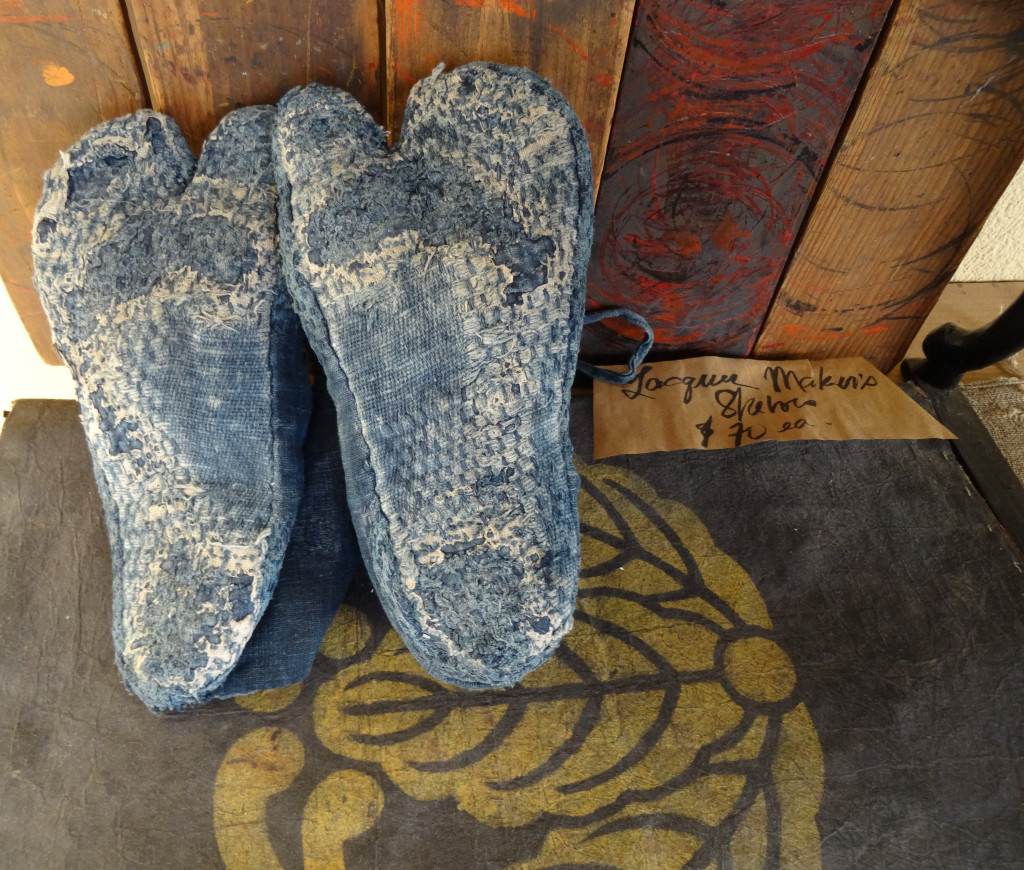 Stephen has been kind enough to allow me to study and photograph sakiori garments during my visits for my research purposes (in planning a visit, please be aware that photographing is not generally allowed in the gallery).  Seeing and comparing so many different pieces has greatly helped my understanding of both the weaving and sewing processes involved.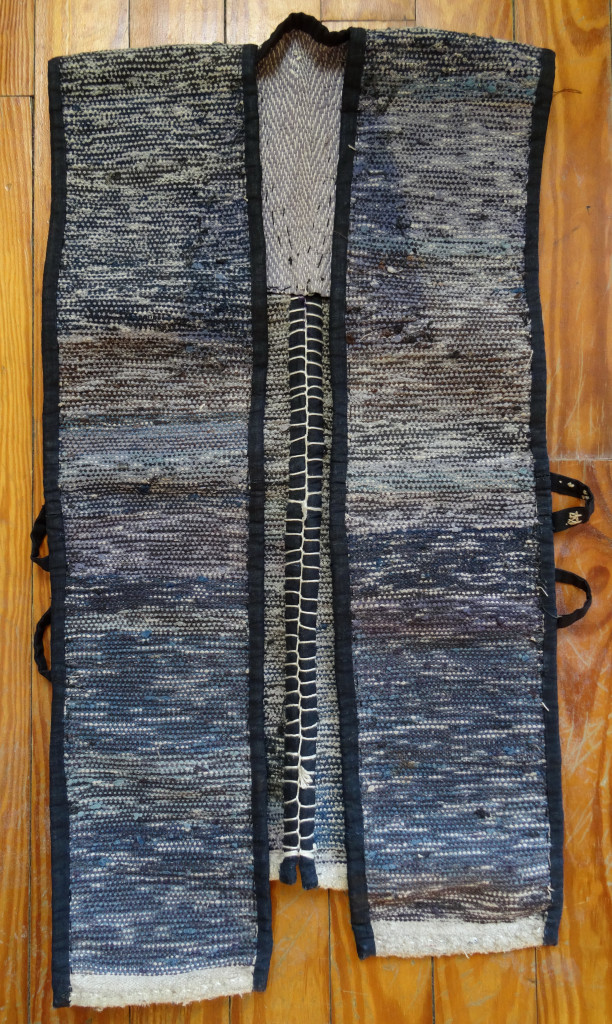 For example, seams can vary from the roughhewn example in the above sodenashi to the more sophisticated overlapped seam in the one below: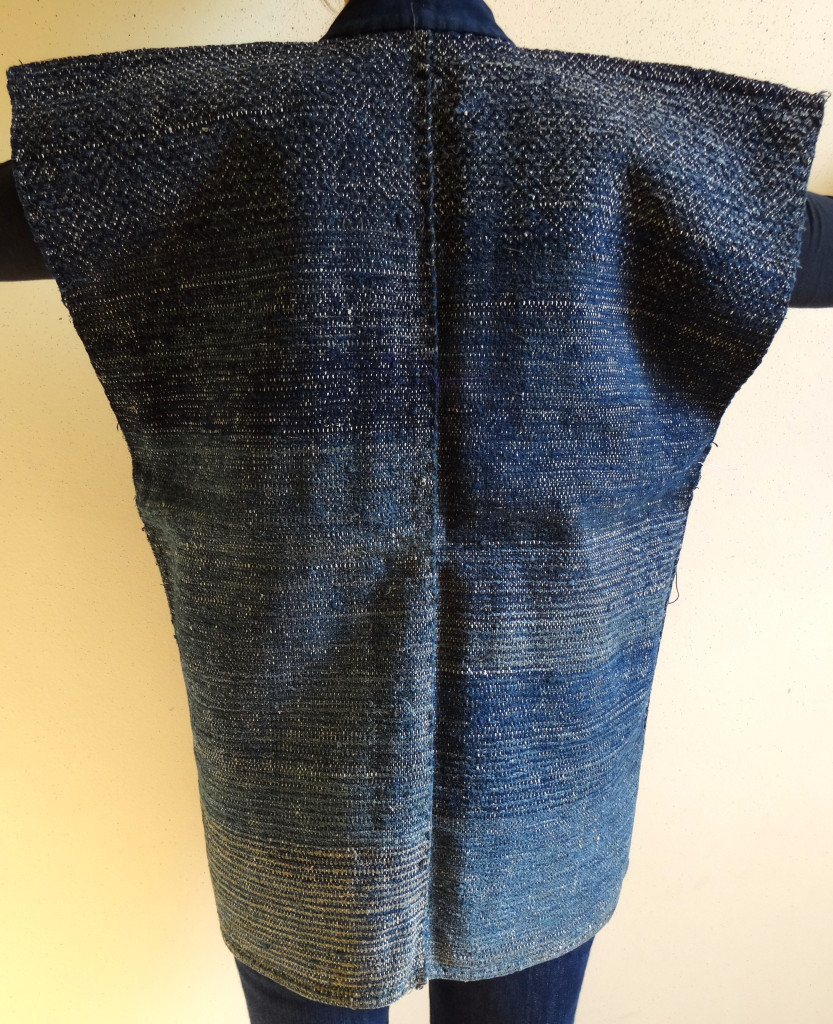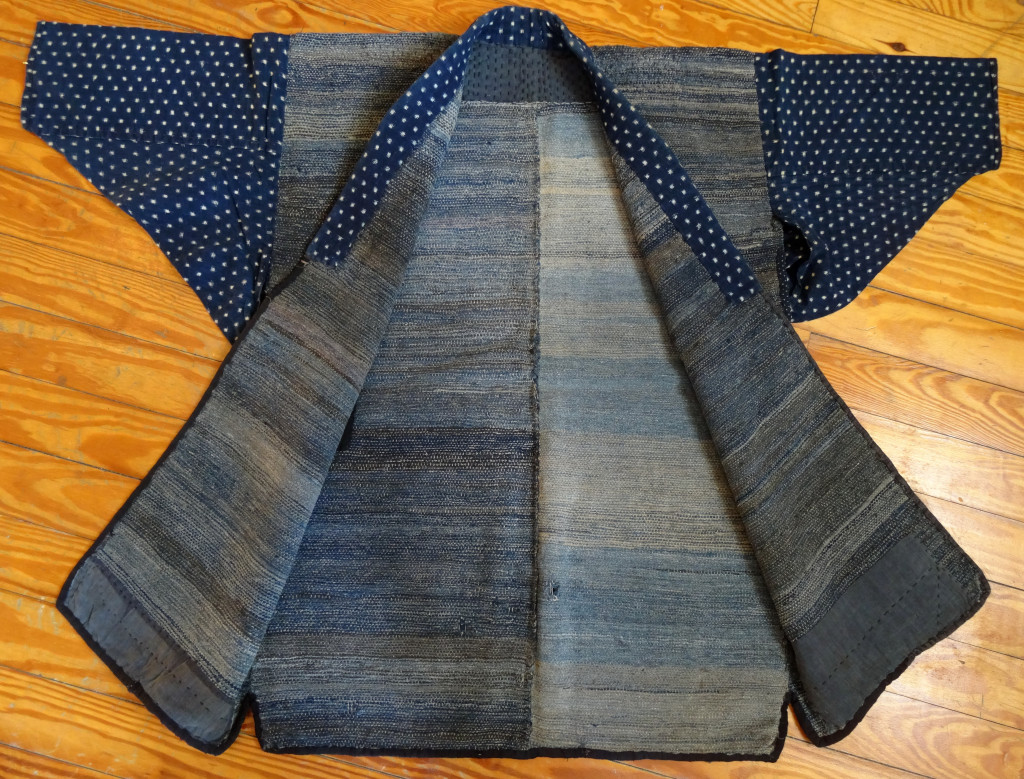 Sleeves, when present, can be made from sakiori or just pieces of cotton cloth, as above.
Sri is well worth a visit!  Although there is an online shop, there are many more items available in the gallery than Stephen can post online.  If you are an enthusiast of rural Japanese textiles, there is no better place to see them in the U.S.