The Thousand Islands Arts Center, Clayton, NY
May 18-19, 2017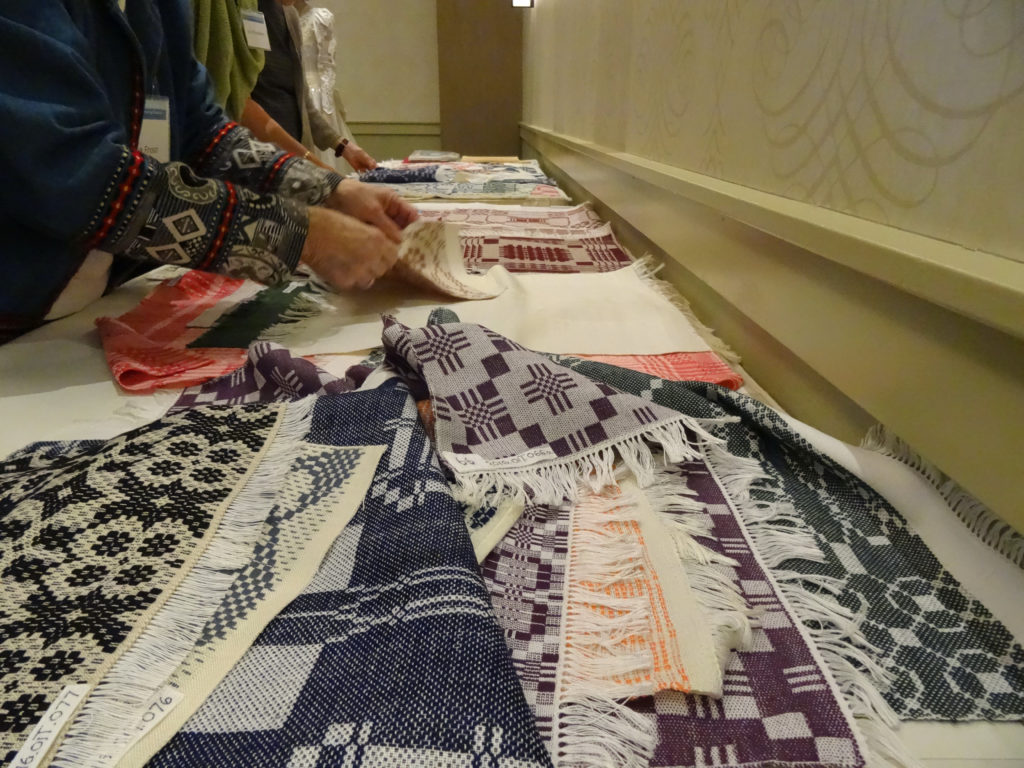 The 23rd Annual Weaving History Conference celebrated the 50th anniversary of the Thousand Islands Arts Center–Home of the Handweaving Museum.  It kicked off with a reception opening the exhibit, 50th Anniversary Retrospective, at the Center on the evening of the 17th.  Unfortunately, I missed that event as I have a six-hour drive to get to Clayton and I was unable to leave until the afternoon.
The conference itself started the next morning at the 1000 Islands Harbor Hotel, which has excellent conference facilities.  Nell Znamierowski opened by talking about 20th century weavers, particularly those whom we have already lost.  In addition to many other historical topics, we also learned how to properly archive our records and textiles, and had a very interesting show-and-tell session.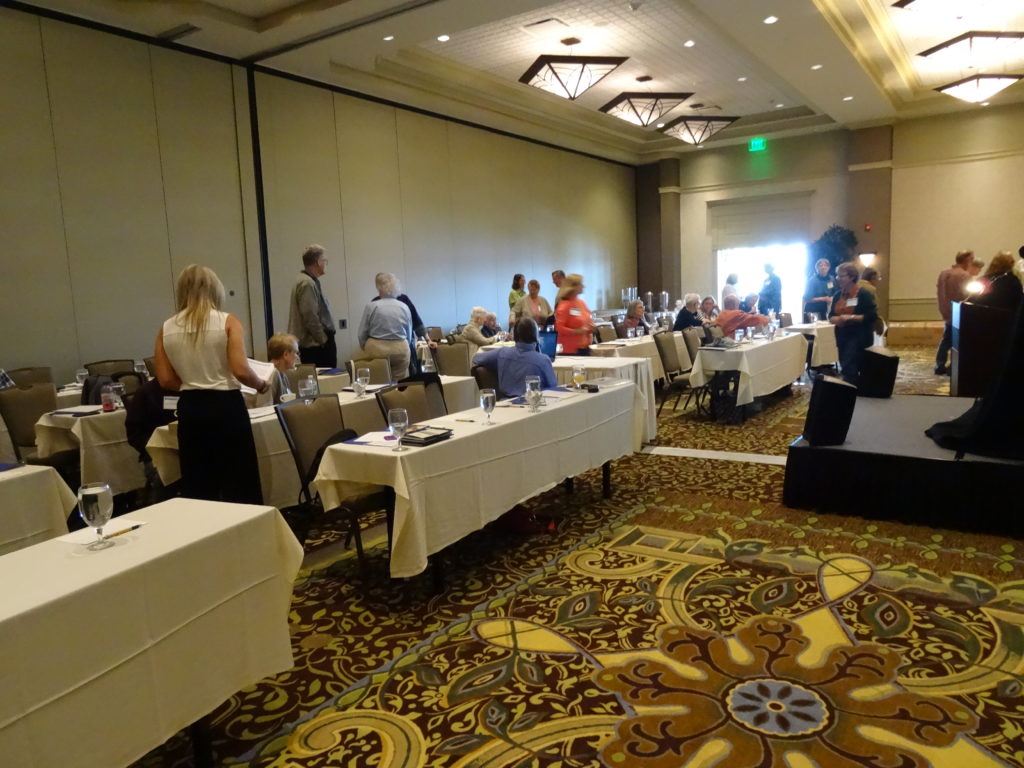 Sonja Wahl brought in the wedding dress she made for her daughter many years ago.  All of the decorative elements are handmade, giving this dress an elegant and timeless sense of fashion.  It is just as stylish now as when it was first worn.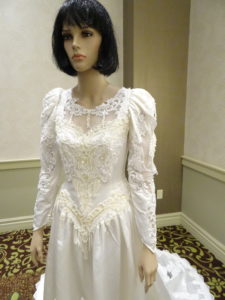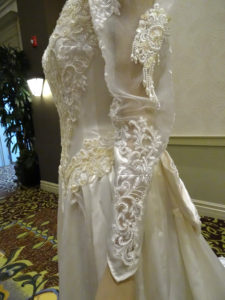 I had the unexpected pleasure of meeting Janet Meany, co-author with Paula Pfaff of Rag Rug Handbook.  This book was very important to me when I was a new weaver.  I loved the extensive chapter on History and Looms, and read it over and over, as well as poring over the rag weaving information and all of the rug patterns and ideas in the book.  I am sure that some of my love of rag weaving comes from experiencing that book at an early point in my weaving.  Unfortunately, I had not read all of the information about the conference before I left home, so I did not have my copy of the book for Janet to sign.  However, I was able to tell her in person how much I enjoyed her book and how significant it was for me.
After the conference ended on Friday afternoon, I went over to catch the exhibit that I had missed earlier.
I headed home on Saturday, convinced that I will be attending this fabulous conference for many years to come!
Some Area Information
The 1000 Islands Harbor Hotel has luxury accommodations in a gorgeous setting on the St. Lawrence River.  In between speakers at the conference, you can step outside and watch boats and freighters on the river and see birds flying overhead or fishing in the river.  As much as I love the conference, I also really enjoy the waterfront-getaway feel of the accommodations!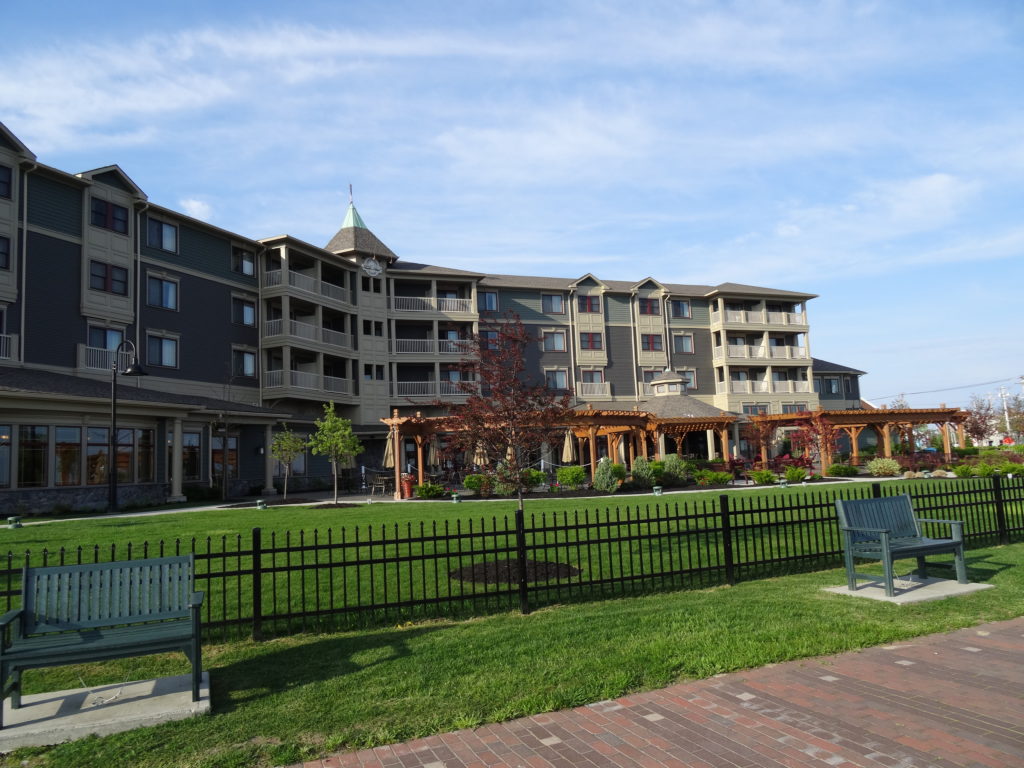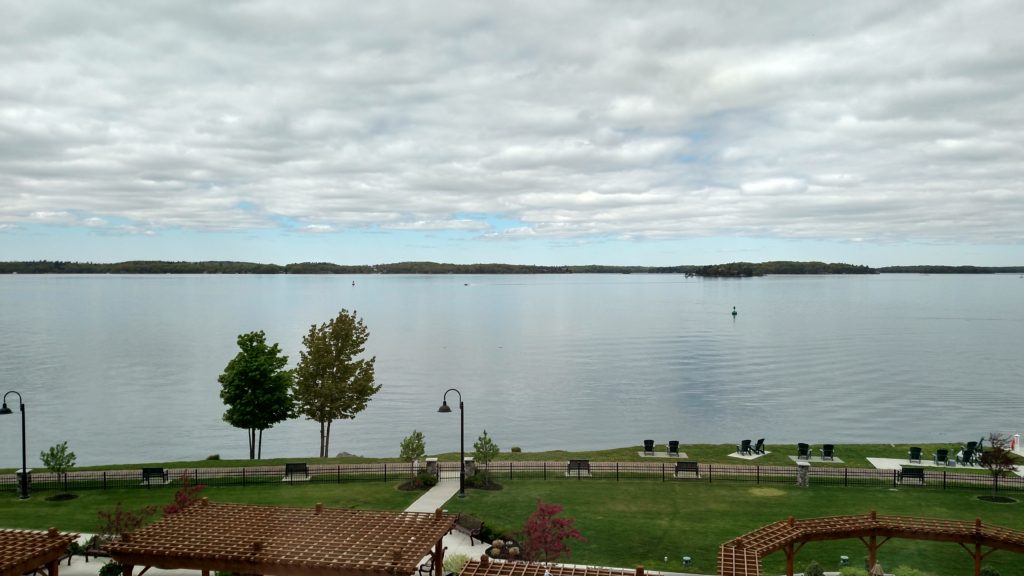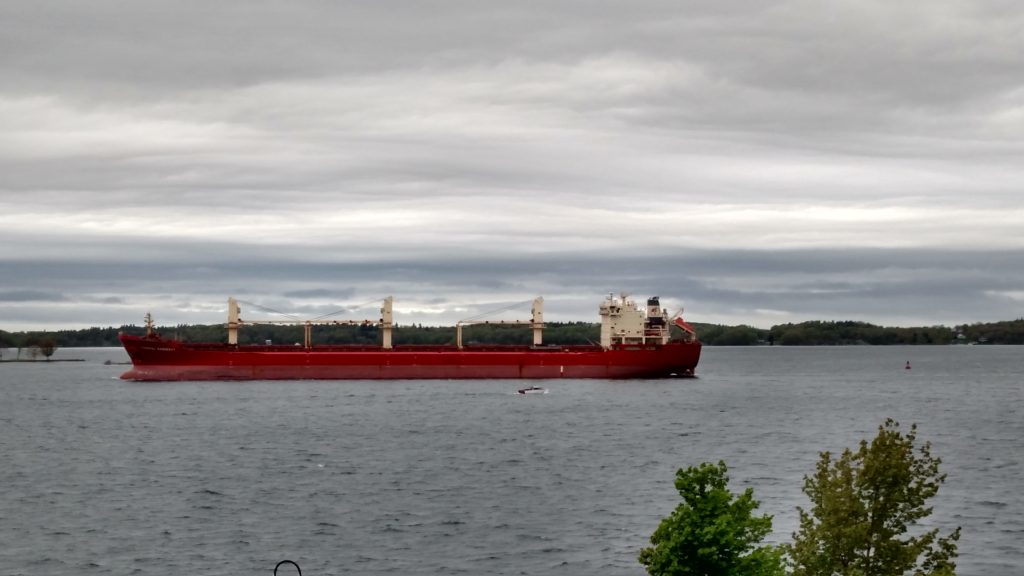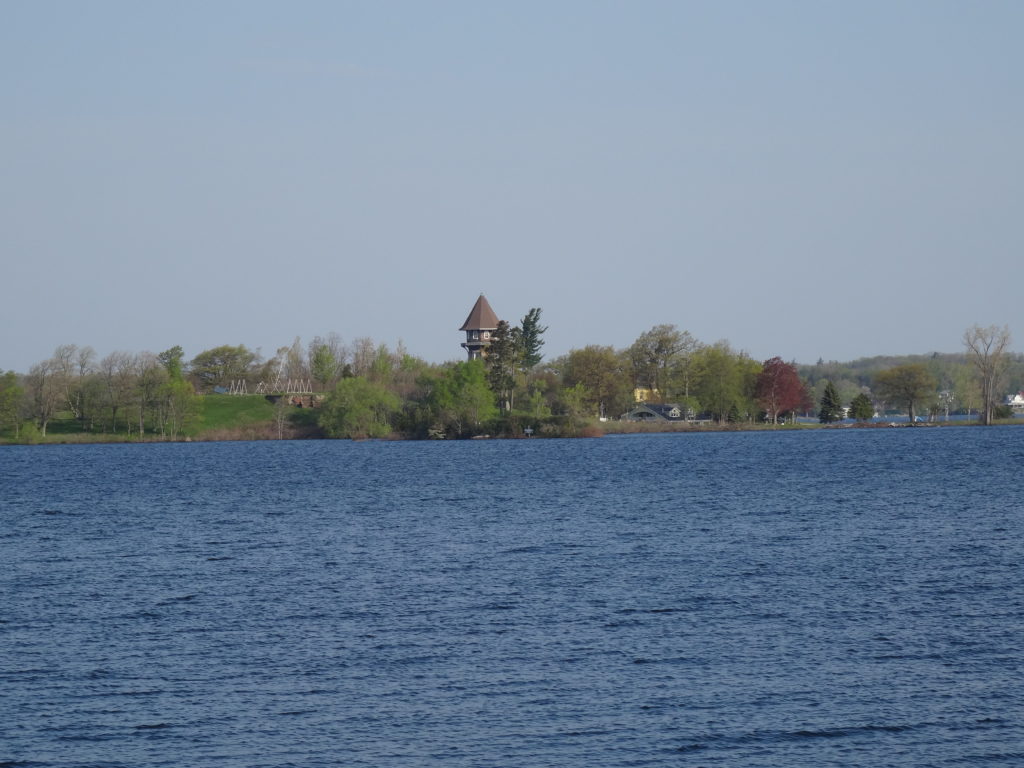 A short stroll up the waterfront is a waterfront pavilion with more scenery to take in.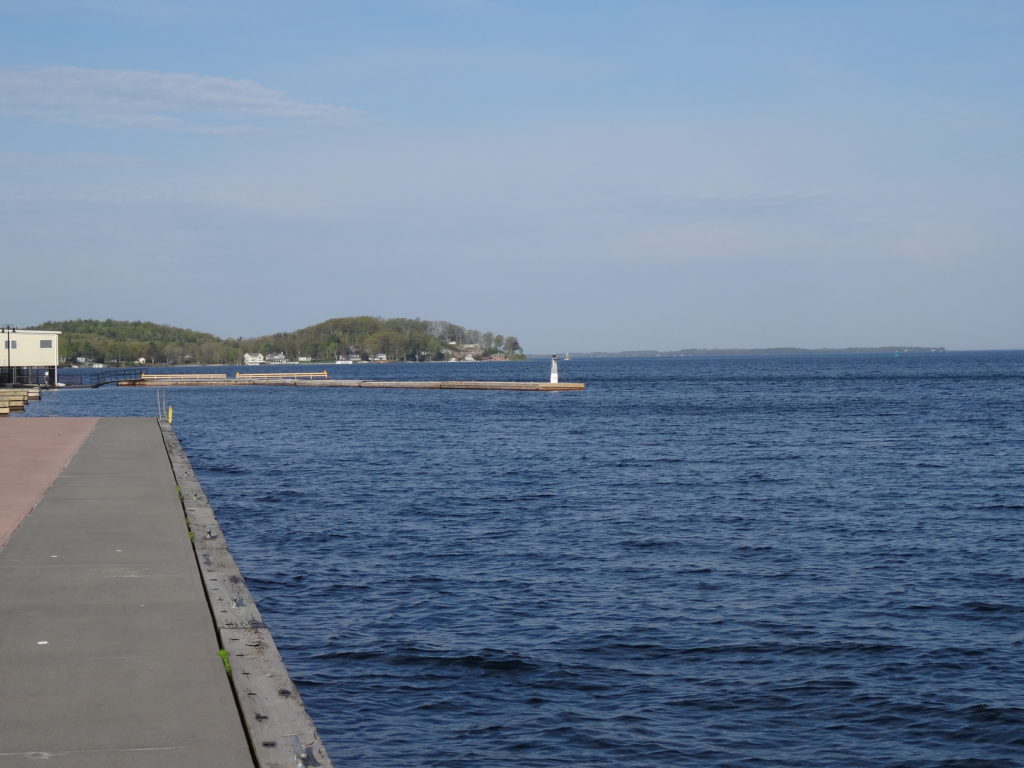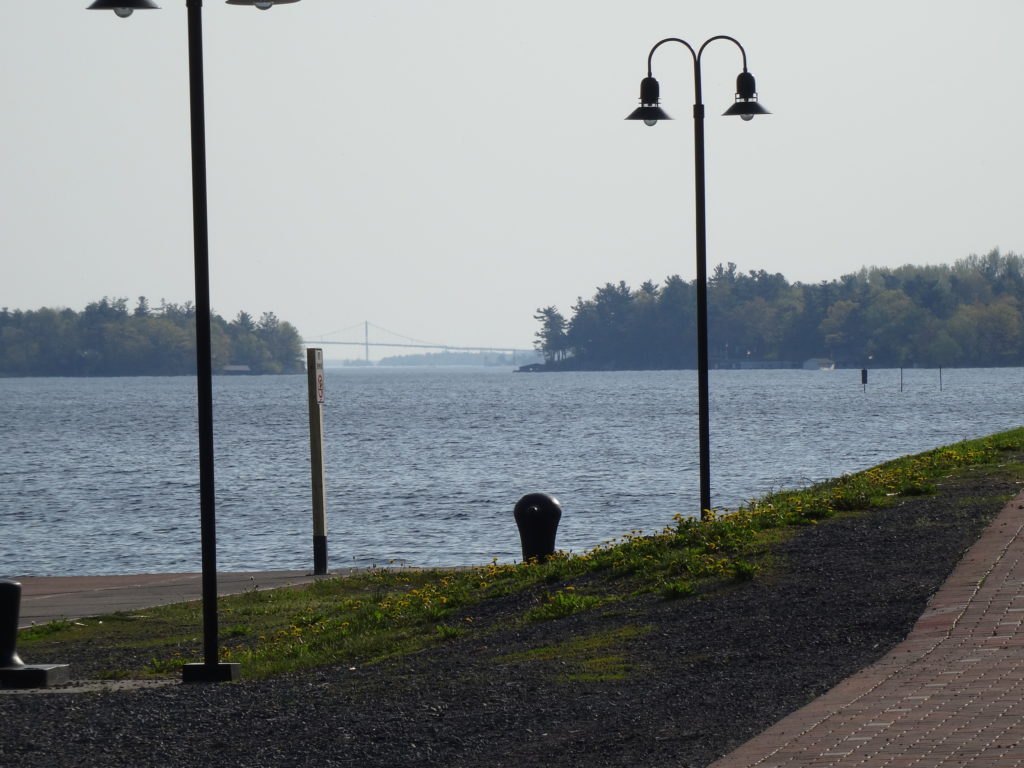 Clayton is a tiny, picturesque village with several good restaurants and a coffee shop–everything you need to enjoy your stay!