In honor of HGA's Spinning & Weaving Week (October 4-10, 2021), I am offering free shipping on my Tai Chi for Weavers DVD!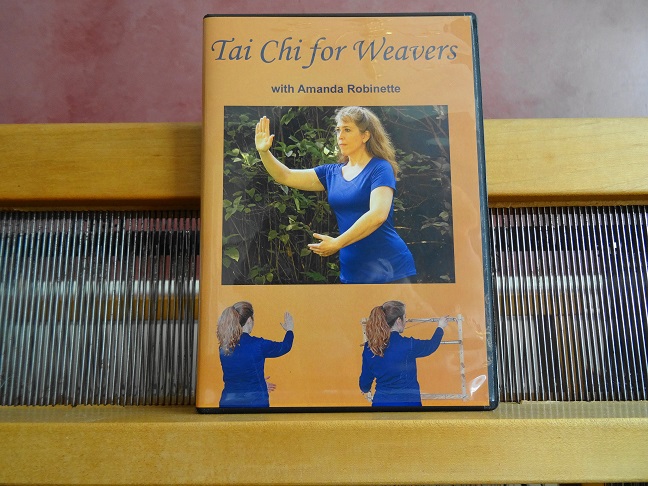 The Handweavers Guild of America is holding its annual Spinning & Weaving Week virtually this year, like so many other conferences have had to do.  There is a great lineup of studio tours, chats, panels and workshops to whet your fiber arts appetite!
In honor of this event, I am offering free media mail shipping (USA only, for international shipping, please contact me) on my Tai Chi for Weavers DVD, normally priced at $20 plus $4 shipping and handling.  For October 4-10th only, your total cost is $20.  To order, please email me at [email protected] between October 4th and 10th and I will either send you a PayPal link (please include your PayPal email, full name and mailing address in your email) or instructions to mail your payment.
For more information about my program, please click here, where I provide a comprehensive description of Tai Chi for Weavers and the DVD program.
I have been fortunate enough to have the opportunity to teach this program virtually for the MAFA (the MidAtlantic Fiber Association) virtual conference in June, as well as at several guilds throughout the country, during this pandemic.  I will always be someone who prefers teaching in person, but these have been a great way to keep in touch with the fiber arts community.  If you belong to a guild seeking virtual content for meeting programs, please keep me in mind!
In other news, I moved this summer from central Pennsylvania to southern California!  We have been in the new house for almost three months now, and I am making progress on finding everything and getting my new weaving studio set up.  I am looking forward to meeting local weavers and fiber artists!