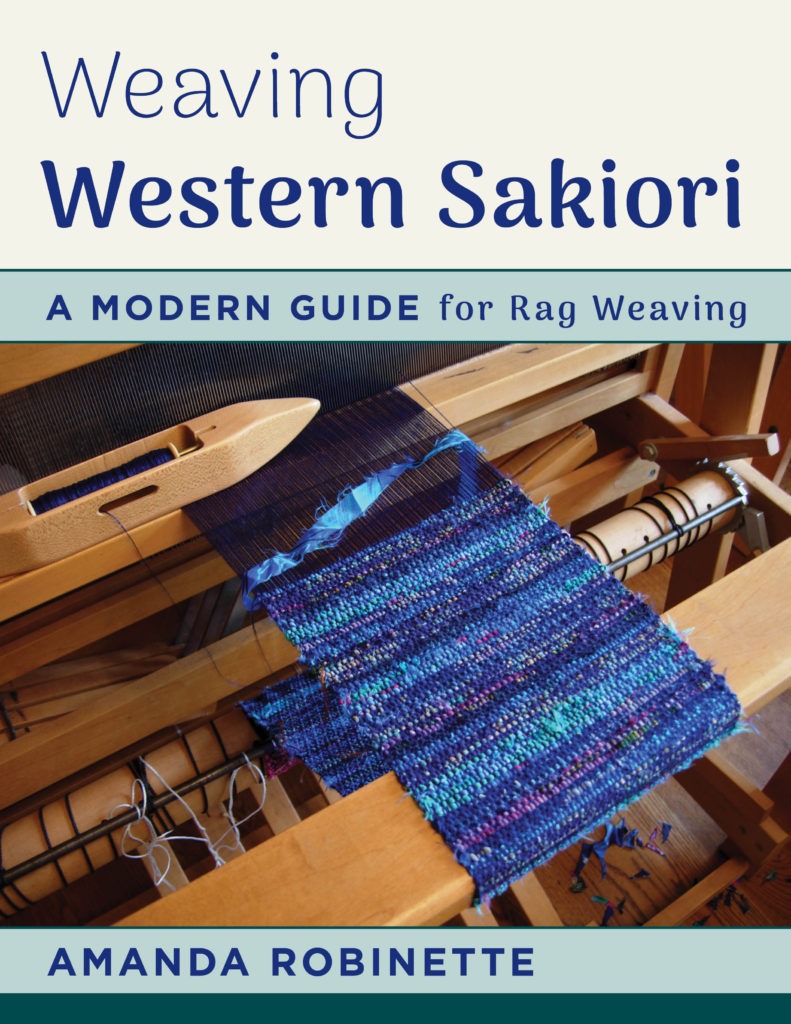 I am very excited to announce the release of a project that has been years in the making:  my first book, Weaving Western Sakiori: A Modern Guide for Rag Weaving.  In case anyone has been wondering why my blog has been so inactive for several years now, this is the culprit!  Look for more regular blog posts from me now, including some supplemental information for some of the book projects.
I could not be happier with the book, thanks in large part to my photographer, Kathy Eckhaus, and to the editors, technicians and illustrators at Stackpole and Rowman & Littlefield.
In the book, you will find:
Chapters on the history of sakiori, rag selection and preparation, and how to weave sakiori (including a section on how to successfully weave sakiori on a rigid heddle loom!)
Informational charts, photo tutorials, and a sakiori weaving worksheet
21 projects, from scarves that act as samplers to unique and creative ideas for using rags in weaving
Detailed instructions, charts, and photos and illustrations of the techniques involved for each project
Here is a little preview of the interior: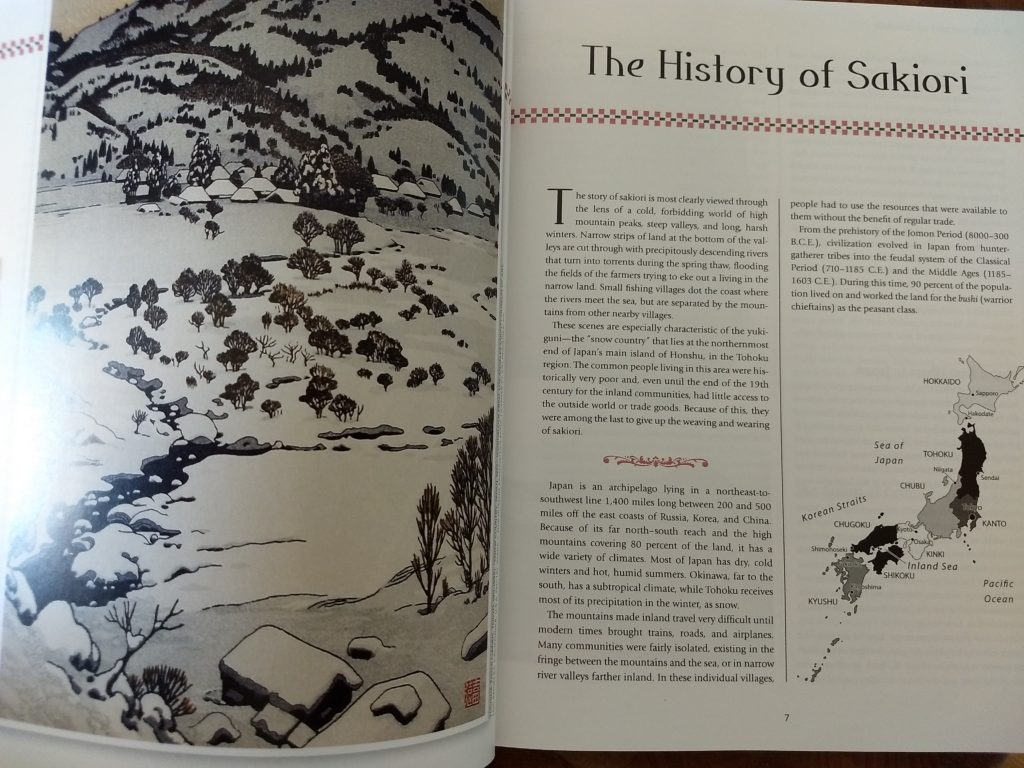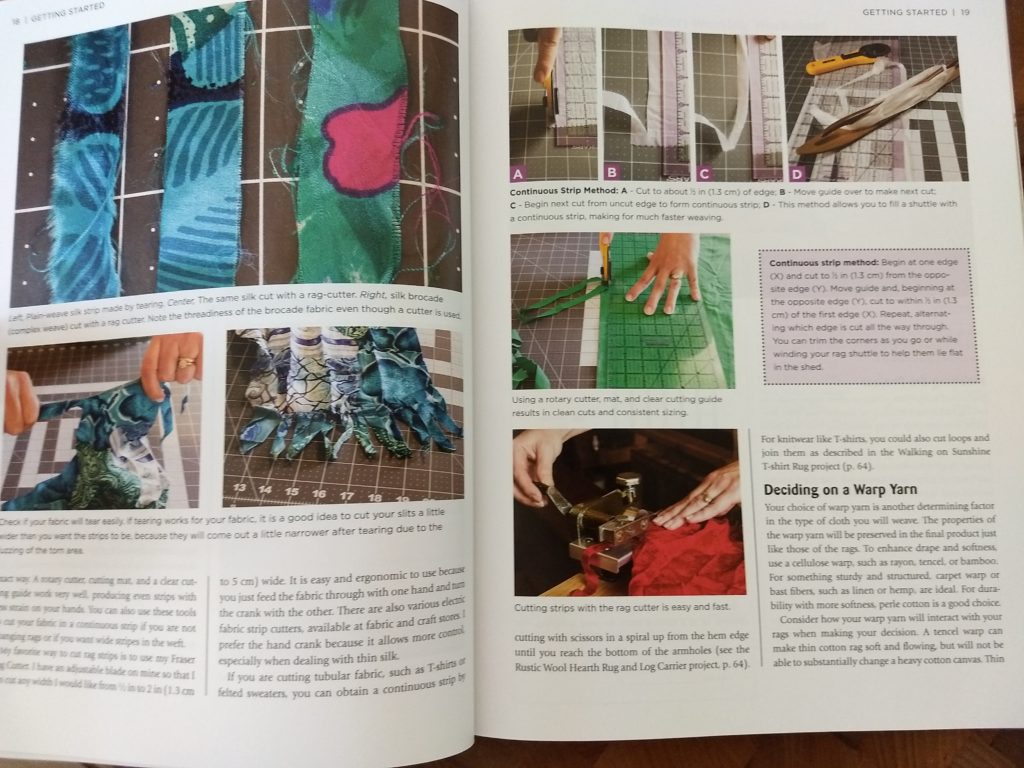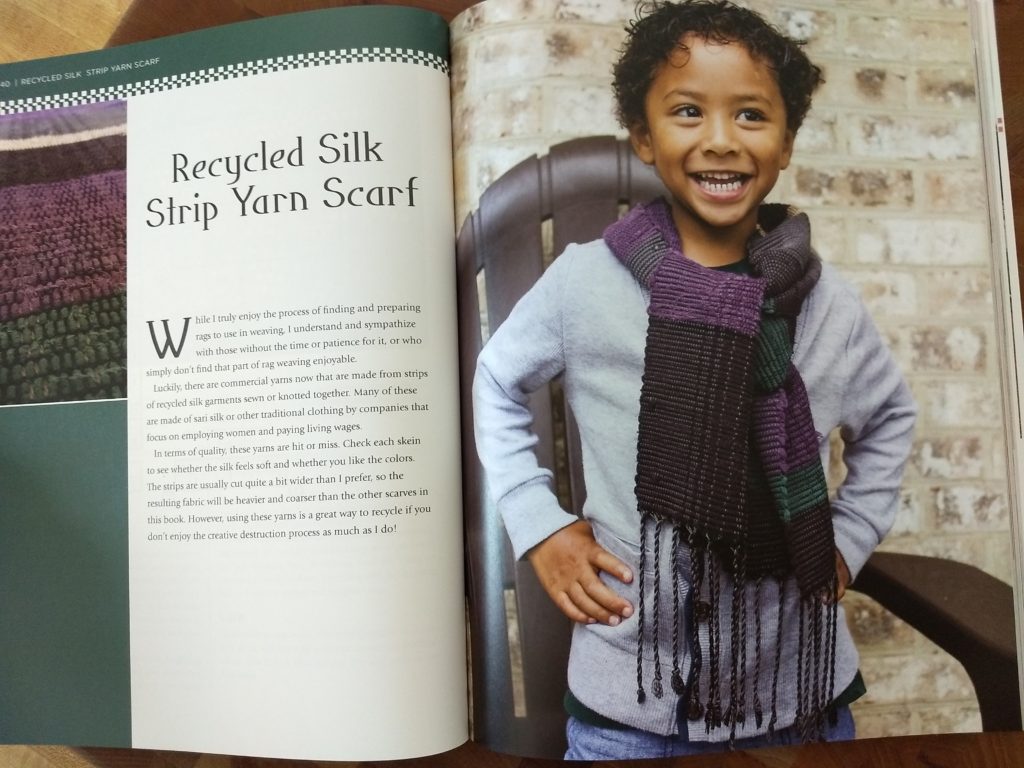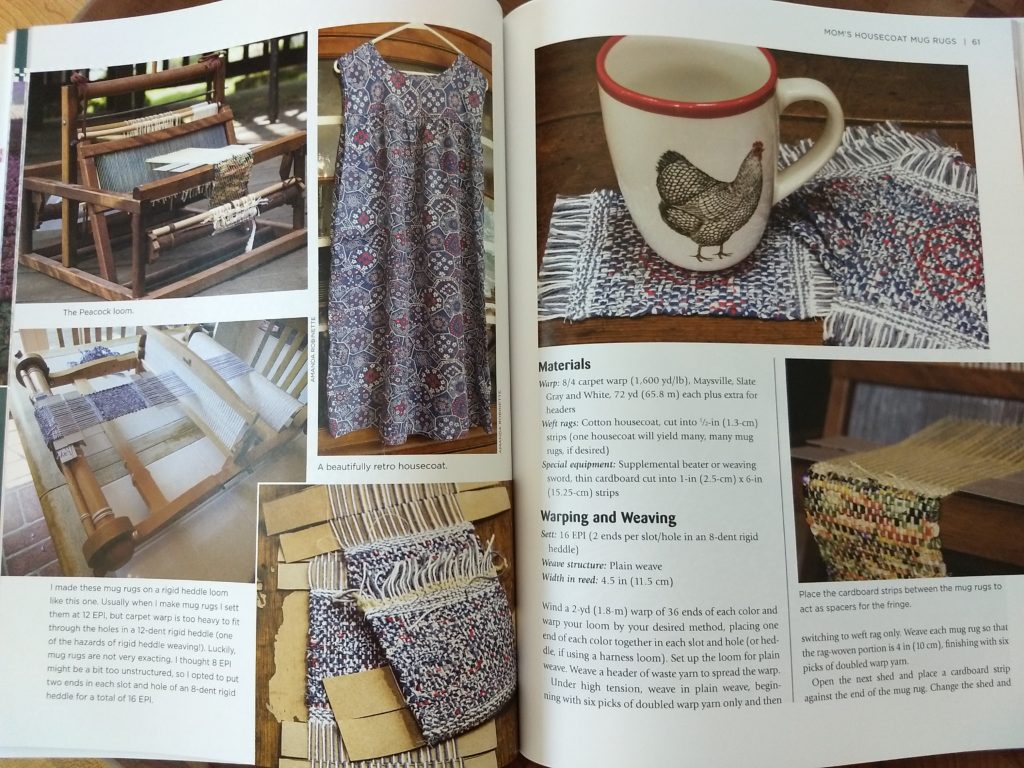 Weaving Western Sakiori is scheduled for release on June 30th, and is available for pre-order now on Amazon.